Travel
Modern Band Rockfest 2017 will be hosted in Fort Collins, one of the best places to visit in Colorado nestled in the foothills of the Rocky Mountains. More about Fort Collins
"Fort Collins is home to fabulous recreational opportunities, diverse cultural attractions, a vibrant nightlife scene and family fun. So, bring your sense of adventure, bring your thirst and appetite, bring your energy, bring your curiosity and, most of all, bring your smile." -visitfortcollins.com
Getting to Fort Collins
The closest major airport to Fort Collins is Denver International Airport (DEN), about 70 miles south. The travel time from DEN to CSU campus is around 1.5-2 hours.
Shuttles through Green Ride are available about every hour to the CSU dorms. A special negotiated rate through Little Kids Rock is available. Stay tuned for more information.
We will also be offering the convenience of airport charter buses to get to DEN at the end of the conference. More information on how to reserve is coming soon!
Accommodations
On Campus: CSU dorm room options (including double and single rooms) can be seen on the Accommodation Information Page. This year we are asking attendees to arrive Thursday afternoon or evening, July 27. We provide convenient booking for the dorms CSU through the registration form.
Roommates: We can pair you up with another Rockfest attendee or you can request a roommate.
Attendees may stay the Wednesday prior and/or the Monday after Rockfest for an additional $75 per night.
For those who prefer to stay off campus or are bringing children, there are several places to stay in the area:
Check out places like Hilton, Marriott, Candlewood Suites, cabins, and more by clicking here.
Bringing your family? Take a look at local, affordable Airbnbs here.
Location
Colorado State University in Fort Collins, CO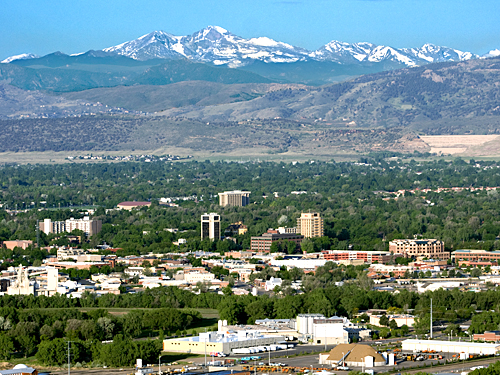 Colorado State University is located in Fort Collins, CO. Outdoor enthusiasts love Fort Collins' location – close to The Rocky Mountains and many rivers and lakes in Northern CO. The nearby Poudre River is an excellent spot for whitewater rafting and fly fishing, or you can enjoy boating, hiking or fishing at Horsetooth Reservoir. Old Town Fort Collins offers shopping, bistros, bars and historic art and culture. The city is also home to several breweries, most of which offer tours and tastings.which offer tours and tastings.
Fort Collins, CO Attractions: